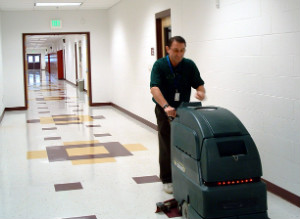 Tired of looking at your dull, soiled and scratched hard floor? If so, we have a solution to all your floor-related problems as we specialise in quality hard floor cleaning and polishing and cover the entire Highgate N6.
Thousands of customers in the area have entrusted us with their hard floor cleans.
We possess the experience, required to clean a wide range of surfaces, so it matters not whether you have a terrazzo, marble, terracotta, concrete, tiled or granite floor – call us and we'll prove to you just how good we are in hard floor cleaning!
Expert Hard Floor Cleaning Highgate
Hard floors allow property owners to make a bold statement as they signify luxury and class. Unfortunately, this type of flooring is quite difficult to maintain. This applies in full force to floors crafted of natural stones like marble and granite, which lose their lustre over time.
Book the high-quality hard floor cleaning and polishing we offer to private and commercial properties throughout Highgate as we've got what it takes to lend your old floor a new lease of life. This service includes:
Convenient scheduling, tailored to customers' requirements
Effective removal of a range of soils from hard floor surfaces
High levels of proficiency and professionalism
A free inspection and competitive rates
Monday through Sunday services
Fill the form for a free quote!

The good news is we provide customers with an easy and cost-effective solution to this problem. We can efficiently remove a variety of stains from your flooring, including rust, acid, oil-based and organic soils.
"Hi, I just wanted to say that I was a little bit disappointed with your hard floor cleaning service. I hired a team of your cleaners to come and clean my marble floors, but sadly they had to reschedule a few times. When they finally did come, they did an amazing job cleaning my floor, but it was a few days after the party I needed them cleaned for. " – Owen
Floor Cleaning and Polishing Services
Our team will start off with vacuuming to remove dust and sand particles from the floor. They will test our cleaning solutions on an inconspicuous spot to make sure they are safe to use.
Polishing might also be required, especially if your floor has sustained scratches, indentations and other imperfections. Buffing is the best solution in this case as our low-rotation machines enable us to gently smooth out all irregularities in your floor.
Sealing is an essential aspect of our polishing service as the protective layers will prevent your floor from absorbing liquid spills. Of course, the sealants our technicians apply will also protect the floor from further damages as after all, accidents do happen every once in a while.
Book our hard floor cleaning and polishing services in N6 London over the phone or online. We never fall short of delivering impressive results!